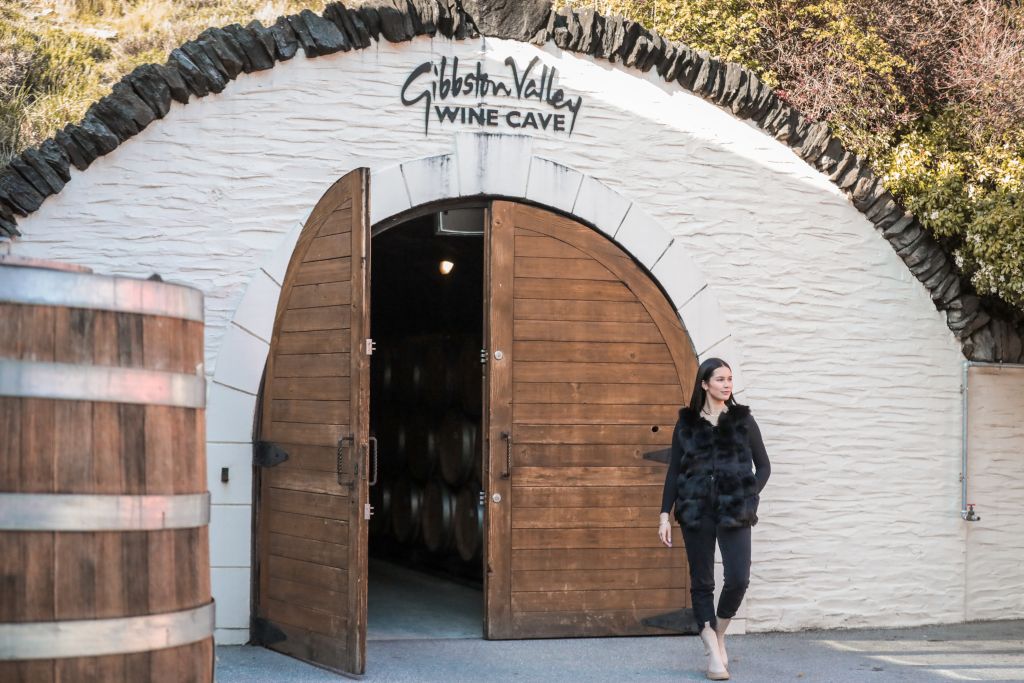 The cost of traveling can add up FAST especially in a place like Queenstown, where there is so much to do and see. But it doesn't have to break the bank! There is surprisingly a bucket load of activities in the region which are fun and cost effective, so we thought we would select a few of our favourites just for you.
'Gibbston Valley Winery Wine Cave Tour' or wine tastings at local wineries
It is no secret that Queenstown is known for its gorgeous wineries (and even better wine) however, they can be notorious for charging a lot when it comes to dining. Their wine tastings however are a deal. It's also a fantastic way to try before you buy if you are looking to treat yourself to a bottle or two. Tastings range anywhere from $5-$20 and you usually get to try between 4-6 different drops!
One of our favourites is the Gibbston Valley Wine Cave Tour. You may or may not have seen the big cave doors plastered all over Instagram (a great photo opportunity too). It is also New Zealand's largest wine cave- the tour is one to remember. Priced at $20 for an adult or $8 for a child it really is a bargain. Head to our 'Instagrammable Spots' page to learn more about Gibbston Valley or for more spots for the perfect social media shot.
Lake Whakatipu- Swim at Frankton beach (Summer) or grab a coffee & head out for a hikoi!
Lake Whakatipu has to be one of our most iconic landmarks- and for good reason! It is stunning year-round, and it also provides several activities for tourists and locals alike. Take a dip at Frankton Beach in summertime or hire a paddle board or kayak from 'Paddle Queenstown' for around $35 per 55min.
Rug up in your winter woollies in the cooler months, pick up a coffee from one of the many local cafes and head out for a hikoi/walk around one of the tracks. The Frankton Arm-Queenstown trail is beautiful as well as the Kawarau River Lookout (they are all great nevertheless).
'Southern Discovery Lake Cruise'
Sit back and relax on board the Spirit of Queenstown. Take an epic voyage of discovery around Lake Whakatipu and go further than any other cruise to explore the secluded bays, historic landmarks, and mountain views. Enjoy stunning views towards Glenorchy, Mt Earnslaw and the Southern Alps, there is also an open top-deck to enjoy views as well as an onboard café and bar that serves hot and cold beverages and snacks throughout the cruise. This 1 hour 30-minute cruise will cost you around $53pp.
'First Table' or 'Book Me' for discounted meals/activities
First Table and Book Me are an awesome way to secure meals and adventures at some of Queenstown's top spots for a great price. First Table offers 50% off the food bill when you book a table through their website for up to 4 people. What is the catch you ask? You dine in at 5.30pm hence the name 'First Table', a great option in our opinion! HOT TIP- Book the week prior late in the evening for a higher chance of securing the restaurant you want (the disappear fast!).
Whereas Book Me offers anywhere between 20-90% off activities in Queenstown and the surrounding areas such as Milford, Mount Cook etc. You can secure deals for things like the Jet Boats, Helicopter Tours, Massages and even the Lake Cruises we spoke about earlier.
Fancy a walk?
Queenstown is home to some beautiful walking tracks of all levels. A couple of our favourites are the 'Queenstown Hill Track' and 'Tobin's Track' in Arrowtown.
Queenstown Hill Track- The demanding 1.5km walk up Te Tapunui is built to show the past, present and future of Queenstown. Along the track are 6 information plates and illustrations about different time periods in Queenstown's history including Māori settlements, the goldrush and the development of Queenstown to Adventure Capital of the World. The track winds through pine forest as you climb, before breaking out above the treeline where you will be rewarded with spectacular views of the Remarkables, Cecil Peak, parts of Lake Whakatipu and the Kawarau River. This track is very sacred in Māori culture and is a place of remembrance, so we encourage all to be mindful of this and pay their respects.
Tobin's Track- This was originally built by Thomas Tobin as an access track to Wanaka and is now a popular walking and biking track for all ages. The short but steep walk rewards you at the top with spectacular views over Arrowtown and the wider Wakatipu basin.
Scenic drive up 'The Remarkables'
The Remarkables is known for its snow sports during the winter months, but did you know it offers SPECTACULAR views of Queenstown year-round? You can head up at any time during winter for free or pay a $10 fee during the summertime. There are several points where you can stop and admire the outlook!
Food with a view… quite literally anywhere!
There is a range of great takeaway options in town including the world famous 'Ferg Burger' and much more. With every corner of the city displaying some sort of scenery, you really could not want for much more when it comes to a scenic picnic. Park up at your favourite spot with your meal of choice and enjoy. Some of our favourite spots are the Lakefront, Frankton Beach and the Queenstown gardens.
Ice-skating year round
A fun activity for all ages and at a cheap price too, just $20 for any age over 5! (Under 5's are $12). There are also additional activities such as 'Ice Bumper Cars' and 'Stick & Puck.' Head to the Queenstown Ice Arena website for more info or to book your time.
Arcade, bowling, escape room and more!
One of the more recent additions to Queenstown is Kingpin– a large and exciting facility with bowling lanes, bars, food, an escape room, a large arcade and more! Their activities are also reasonably priced. The arcade is pay as you go so you can choose how much you want to put on your card (games range from anywhere between $1.50-$5 on average). You can pay for the activities in packages or on their own, each activity per person costs around $29. A tip from us- do not purchase alcohol here, it will break the bank! Head up to the Bavarian for a stein or one of other the local bars in town.
'Time Tripper'- Underwater Time Travel Experience
'Queenstown's only underwater experience takes you on a journey through time and legend beginning many millions of years ago. Your time travel pilot will guide you back 90 million years, through the time of the dinosaurs, take you to when New Zealand was formed, fly you deep into the earth when the Southern Alps were created and through the glacier that carved out Lake Whakatipu. Ending in present day Queenstown, you then experience adventure activities you can do – all from the comfort of your rumbling seat! You then experience 15 minutes of underwater viewing where we feed the famous diving ducks, slinky eels and rainbow & brown trout that lie beneath.'
Adults cost $15 and Children are $8- book through their website linked here for 10% off adults.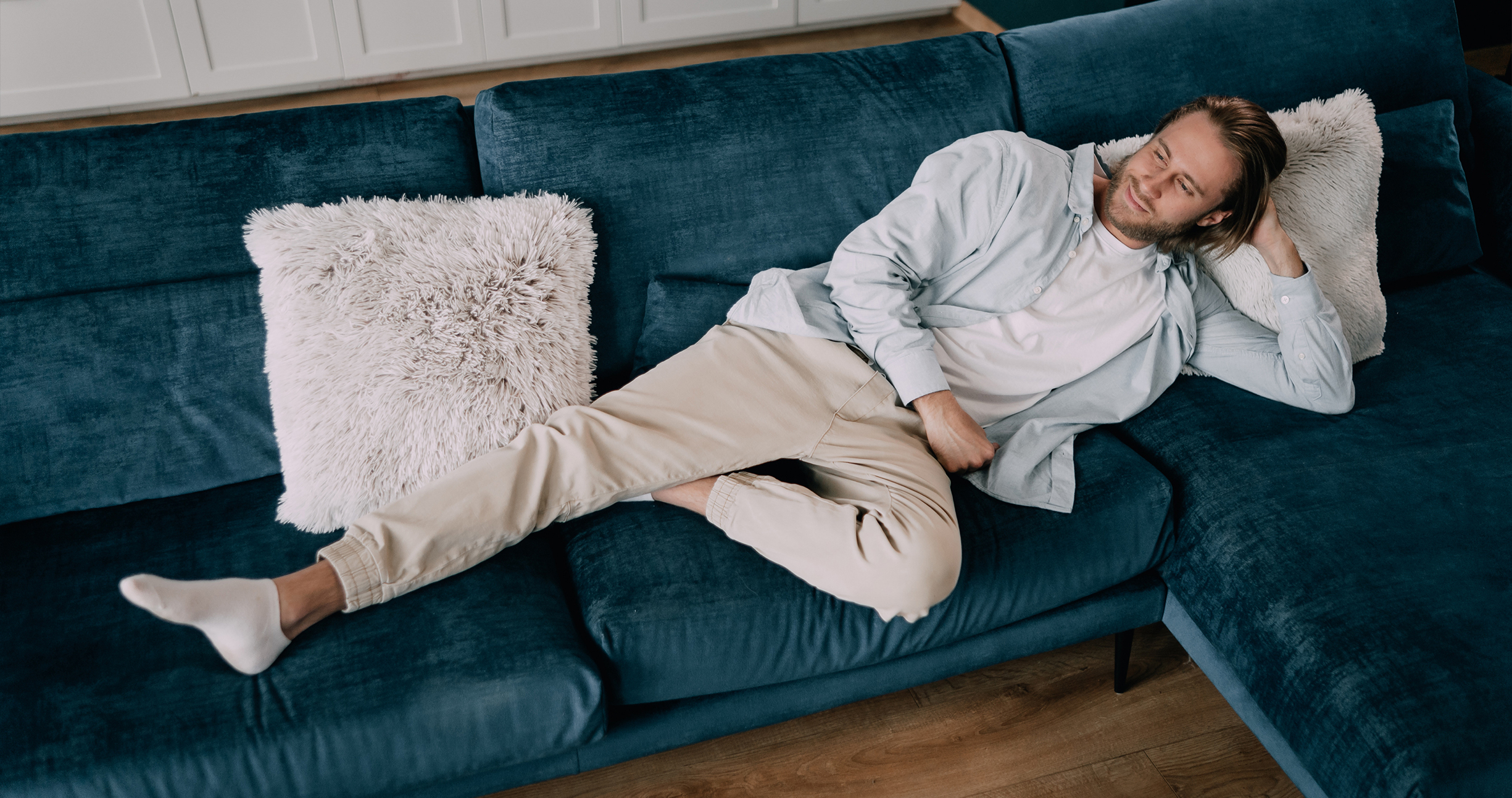 Looking for Property Management?
Reach out to our Property Managers to look after your short term or long term rental?