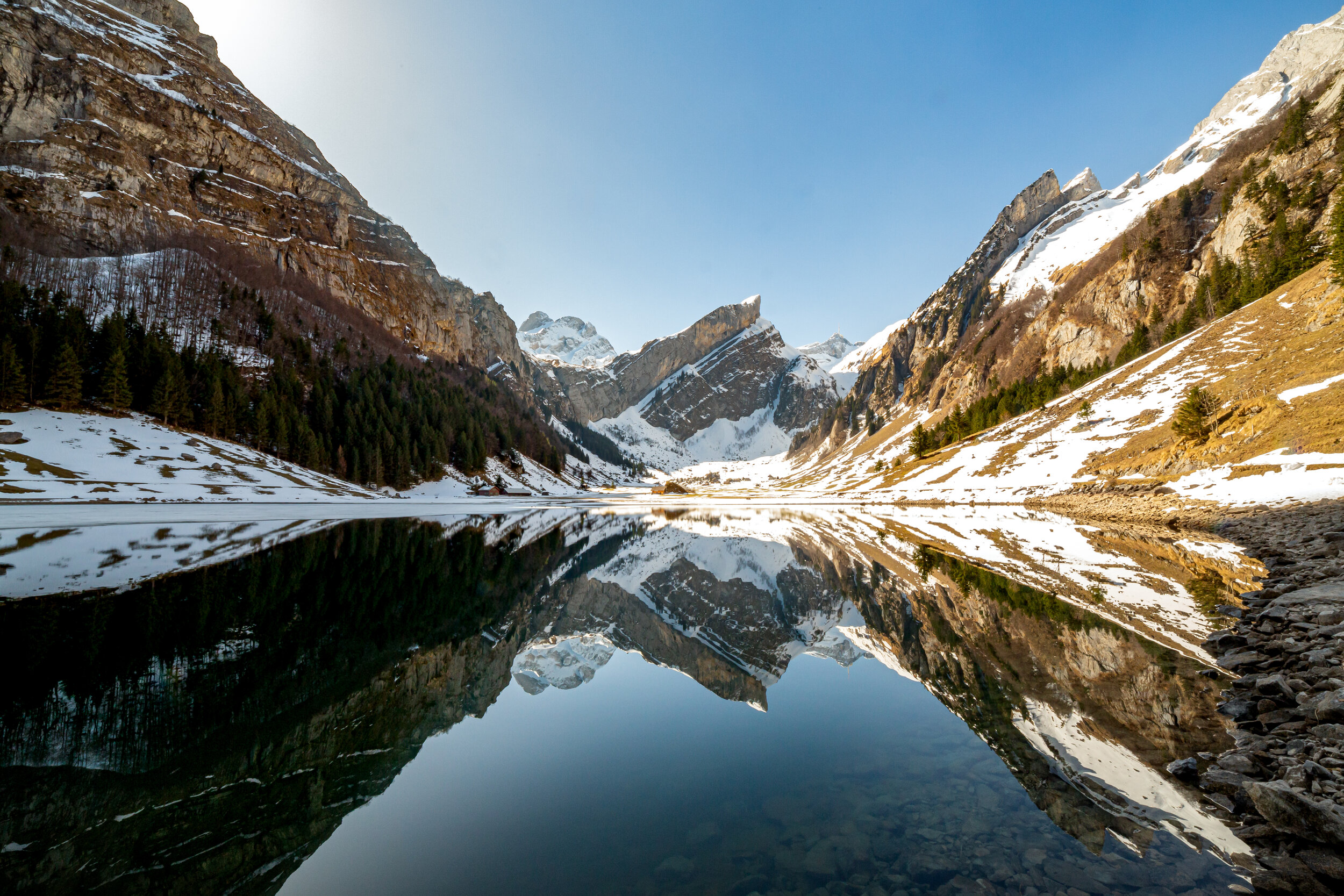 Terms & Conditions.
Tāhuna Hideaway is a registered company that offers a service; therefore, we have outlined the terms and conditions below so we can always keep our guests and company safe. If you have booked directly or through a third party, the conditions below also apply.
Check-In and Check Out
– Checkout is strictly 10 am. 
– A late checkout at 12 noon is permitted, subject to availability. Please arrange a late checkout at the time of booking. A late checkout incurs a $50 fee to cover additional housekeeping costs. 
– Any checkouts later than 12 noon on the day of departure incur an additional tariff up to the equivalent of one night's accommodation. 
– Lost keys may result in a minimum fee of $50 being charged to the credit card on file. 
Guest Obligations
The Guest is responsible for the property during the Guest's stay. This responsibility includes:
– taking reasonable care of the property;
– leaving the property at the end of the stay with all utensils, fixtures, fittings and equipment on, in or about the property in a clean and tidy condition;
– not removing anything from the property;
– ensuring every door is locked and the key is returned to the lock box provided 
The Guest is liable for any breakages or damage caused to the property or chattels that occurs during the Guest's stay. When you arrive at the property, if you notice any pre-existing damages or breakages, please immediately report these to Tāhuna Hideaway. Tāhuna Hideaway reserves the right to inspect the property anytime during your stay. 
Property Suitability
Guests must review all property amenities, specifications and unique characteristics, including environmental conditions, to verify that the selected property will be suitable before you book. Private homes may be constructed with unusual features, limited accessibility, or be sited amidst potentially hazardous situations (eg lakefront). Guests are advised to view property details (available online) and to discuss concerns or requirements with guest services, as you will not be able to change homes upon arrival. 
Occupancy
When guests have booked one of our properties, they are rented on the understanding that they are for holiday use only and for the dates the booking is selected for. Under no circumstances can the guests stay longer than the dates selected on the booking confirmed by Tāhuna Hideaway Ltd. 
During the duration of the guest's stay, there will be no extra guests overnight in the holiday home than the number of guests stated on the booking. This includes extra infants & children; they must be specified on the booking even if they share existing bedding. Guests must not rent out the property to other consumers nor use it for any other reasons than holiday accommodation. 
Cleaning Fees and Linen
There will be additional cleaning fees on all property accommodation pricing. This involves a professional departure clean and premium linen for the maximum occupancy permitted in the home.
This includes bedding, face cloths, bath mat and towels per person. This does include an extra towel for the houses with hot tubs per person.
More frequent cleaning may be scheduled upon request for an additional charge. Please note stays of seven or more nights will incur additional property cleaning, rubbish removal and linen charges. Excessively littered and/or dirty conditions at check-out will result in extended housekeeping hours at an additional cost of $45/hour + GST. If additional housekeeping is necessary, including work to clean carpets, remove stains, repaint, repair finishes, or replace furnishings, textiles, BBQ or homewares, OR remove excess rubbish, you will be charged for labour, materials, and merchandise, plus any vehicle charges. 
We prefer that you do not wash the bedding linen as we have this professionally cleaned. 
Noise Control
The residents within the neighbourhood and the management company can call the council with a noise complaint if they have concerns between the hours of 10 pm – 7 am.
Smoking in the Property
There is no smoking or use of unlawful substances allowed inside the property. Please remove any cigarette butts from outside the property. If a smoking or unlawful substance odour is noted on check out, a minimum $1000 damage charge will apply in addition to any additional cleaning, fumigation, repair and remedial costs.
Residential Use Only – No Parties or Events
This property is a residential dwelling and will be used strictly for residential purposes by the Guest(s) and the number of occupants nominated at the time of booking. The use of the property for a function, a party, or any other gathering is STRICTLY PROHIBITED. Use of the property for purposes other than a residential dwelling will result in eviction from the property, termination of the booking, forfeiture of all prepaid rentals and a penalty of up to $1,000 (incl. GST). 
Penalty Fee and Eviction
Tāhuna Hideaway reserves the right to evict, at any time, Guests from a property if Tāhuna Hideaway determines these Terms and Conditions have been breached and the Guest(s) have not provided a reasonable explanation on request. In the unlikely event of an eviction under this clause, Tāhuna Hideaway is not required to refund any rent or other fees charged and reserves all its rights under these Terms and Conditions to apply additional charges. 
Pets
Animals are not permitted on the property. If animals are found on the property, a $500 penalty fee will be charged, PLUS any extra cleaning fees, eviction, and the forfeiture of all prepaid rentals.
Cancellation and payment policy
For all direct bookings, the conditions below apply unless agreed otherwise via email with Tāhuna Hideaway.
Your booking is refundable until 7 days before arrival. Any amount taken after this time is non-refundable.
A $10 fee is required within 48 hours after making the booking to secure your booking and ensure we have a legitimate card on file.
Full payment is then required between 14 -7 days before arrival.
Full payment is required prior to arrival in order to gain access to the property. If, for any reason, you have access to the property before this, we require payment evidence within 2 hours of entering. If this is not complete, we will have to ask for you to leave the property. 
Please consider taking on travel insurance in order to protect yourself from unforeseen circumstances that result in failure to travel.
Amendments or Cancellations Made by Tāhuna Hideaway Ltd
In the case of unforeseen circumstances or the property becomes unavailable, we carry the right to cancel or relocate the guests' booking. We will do our best to relocate guests in the first instance to a property of similar standard or higher. In the case of a cancellation, we will refund the total amount taken.
Early Departures
The renter/guest agrees that if the property becomes unavailable or unliveable for any reason (the reason to be verified by Tāhuna Hideaway Ltd as being justified), then Tāhuna Hideaway Ltd will make every effort to find a suitable alternative. If a replacement property is not available, the guest will be provided with a full refund. The guest agrees that Tāhuna Hideaway Ltd liability is limited to the refunding of such monies.
Bedding Configurations
Please confirm at time of booking if bedding configuration requirements differ from those advertised (e.g. make up all beds as kings rather than king splits). Bedding configuration is always subject to availability – bedding configurations are not guaranteed, although Tahuna will make every effort to accommodate. Changes to standard bedding configuration made after final payment (i.e. within 14 days before and including upon arrival) incur a fee of $75 + GST and linen costs.
Maintenance of the Property
We pride ourselves on our continuous attention to detail around the homes. However, due to the high occupancy of guest visits, wear and tear can be caused from time to time.
Please report any damages to our team at Tāhuna Hideaway Ltd as soon as possible.
If there is an appliance not working or damage that is unsafe for your stay, please let us know. We will repair and assist with rectifying this as best we can, however, Tāhuna Hideaway Ltd is not liable in the event such as beyond our control.
Properties have initial and bi-annual inspections along with a staff member checking the property before every arrival and departure. This allows us to stay aware of the state we present the house in.
The guest stated on the booking is responsible for any costs or fines that are resulted from breakage or damages caused to the property. The guest agrees that the credit card held for the purpose of a bond will be charged to pay for any of these destruction costs. This covers the owner's fees if the bond taken does not cover the total damages cost.
Goods & Service Tax
All Tāhuna prices are in New Zealand dollars (NZD) and include New Zealand's 15% Goods and Services Tax (GST) unless stated otherwise.
Pre-authorisation/Security Deposit
When booking accommodation for any of our holiday homes, you will be obliged to provide Tāhuna Hideaway Ltd with a credit card if not the same as given when booking so we can take the amount required for each home.
The pre-authorisation will be released within 7 days depending on your bank. If there are damages/ breakages or extra services are required after the departure date of your booking, then we reserve the right to charge the same card up to the amount (but not limited to) previously authorised on arrival.
If we are to find damages or breakages, we will take photo evidence and email or message the guest to make them aware of the findings. We will let them know the cost that we will be charging where possible.
The guest agrees that the liability is not limited to the pre-authorisation amount. If there is an issue with the credit card being debited, the guest agrees to immediately pay the amount owing to Tāhuna Hideaway Ltd in cash or by electronic transfer of cleared funds to an account specified by Tāhuna Hideaway Ltd.
Instructions for leaving the property clean and in a satisfying state can be found by scanning the compendium QR code in the holiday home. If the home has been left with excess rubbish, we will charge for the dumping fee.
Guests who are renting are responsible for ensuring the holiday home is fully locked, windows closed, and the lockbox secured before leaving the premises.
Callout Charges
In the event that Guest(s) set off security alarms – or damages or misuses appliances or electronics – the Guest will be charged any callout fees.
Office Hours
Our office hours are 8.30am – 5pm, Monday to Friday. We will be closed on public holidays and contactable via an emergency telephone if there is a problem at the property.
Agreement
The guest, as stated on the booking with Tāhuna Hideaway Ltd agrees that all policies and conditions must be obeyed. If any of the above is not implemented, we have the right to terminate the booking, and the guests will vacate the property immediately. 
If the guest is asked to leave under these circumstances, the guest understands there will be no refund of the monies paid.
The guest agrees to the above-stated conditions when making a booking with Tāhuna Hideaway Ltd.
No Liability, Insurance and Health and Safety
The guest will not purposely do anything to affect the owner or property manager's insurance over their stay. If guests use extra facilities at the holiday home, including but not limited to the hot tub and BBQ, it will be at the guest's own risk. The guest will accept responsibility if any injuries were to incur after the use of such items. 
Personal items of the guests, including vehicles and inside belongings, are the guest's responsibility. Tāhuna Hideaway Ltd will not accept any responsibility if these items are damaged or miss placed. 
As per the information in the compendium, if something is left at the property and we manage to find it, there will be an administrative fee (subject to postage) to send back to the rightful owner. 
If the guest were to miss placing the keys throughout or after their stay, there would be a charge of $80 for a replacement key. 
Self-Sufficient Holiday Home
All holiday homes managed by Tāhuna Hideaway Ltd are self-sufficient. Once the guest has checked in to the holiday home, there will not be a staff member at the property with the intention to clean or replenish items. We supply the home with sufficient amenities to get guests started; once you have run out of an item, it is up to the guest to replenish the items if they wish. 
Lost Property
Any lost property retrieved will be mailed to the contact address we have on file, and a minimum fee of $25 plus postage and packaging will be charged to the guest's credit card. 
Credit Card Surcharge
All transactions made from Tāhuna Hideaway Ltd will incur a 2.8% surcharge. If you have a New Zealand bank account, the guest may organise to make a bank transfer to pay for the reservation. However, we require a credit card to take the bond; the bond will be taken and refunded with the surcharge included.
Limitation of Liability
Tāhuna Hideaway does not accept any responsibility or liability for acts or omissions of third parties that may prevent or disrupt a Guest's booking. The information and descriptions supplied here are believed to be accurate and offered in good faith. Certain features or facilities may be unavailable from time to time due to circumstances beyond our control, for which we accept no liability. In addition, Tāhuna Hideaway does not accept any liability for injury, loss or damage to any visitor to the rental property who is not a listed Guest. 
If Tāhuna Hideaway is found liable for a breach of our obligations, the maximum liability of Tāhuna Hideaway in any circumstance for any injury, loss or damage suffered by a Guest arising out of or in connection with the use of the rental property is capped at three times the nightly rate of the rental booked by the Guest. Tāhuna Hideaway accepts no liability for injury, loss or damage to any visitor to the rental property who is not a listed Guest.